History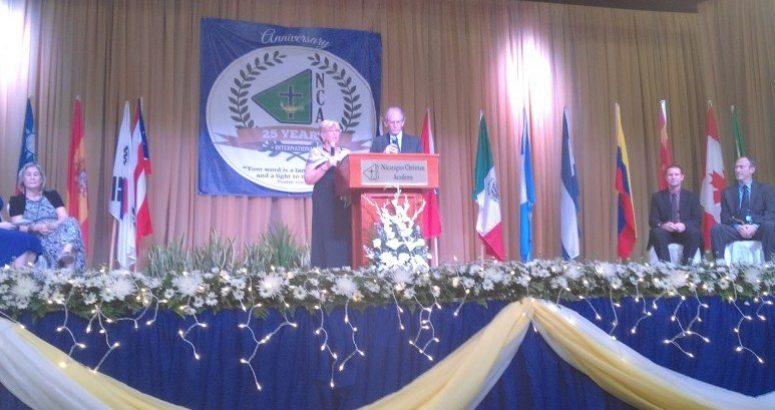 History of NCA Matagalpa
Nicaragua Christian Academy began as the result of three evangelical missionary families seeking an English-language Christian education for their own children. The school began as a cooperative homeschool program in 1991 with two teachers and seven students meeting in a house. In 1995, NCA purchased its own land and began the construction of a school through the labor and donations of hundreds of volunteers and school supporters. The English-language school grew quickly, but it also became clear that there was a strong need for a second school, which would maintain the same commitment to academic excellence with a Christian foundation but in the Spanish language. In 2005, the newly formed association opened its second school, NCA Nejapa, which offers Christian education of academic excellence in the Spanish language. NCA Nejapa began with 54 students in February 2005 and has grown quickly to its current size of over 460 students and 34 full-time teachers.
In 2013, NCA Matagalpa opened its doors with 37 students as the third NCA school. It now has over 330, and has now graduated its first four high school classes in 2017-2020 (a total of 118 students.) Between the three schools, we are currently meeting the educational needs of roughly 1000 students. For a more detailed history of the whole NCA association, visit our NCA Association History page.
Timeline
February 2013 - Classes started with 37 students in Grades 1-7 and a staff of 20 under the direction of Carey Franklin.
2014 - Over 100 students were added in year two and two additional grades were added (Kindergarten and 8th).
2015 - 9th grade was added, and the student population rose to 201.
2016 - Greg Kynast was brought in as Director, and 10th grade was added.
2017 - 11th grade and Preschool, level II were added; NCAM had its first high school graduation in the Municipal Theater December 2 (22 students)
2018 - Second graduating class raised the total alumni to 45.
2019 - Third graduating class added 23 to the list of alumni.
2020 - The school topped 300 in enrollment, ending the COVID-pandemic year with 305.