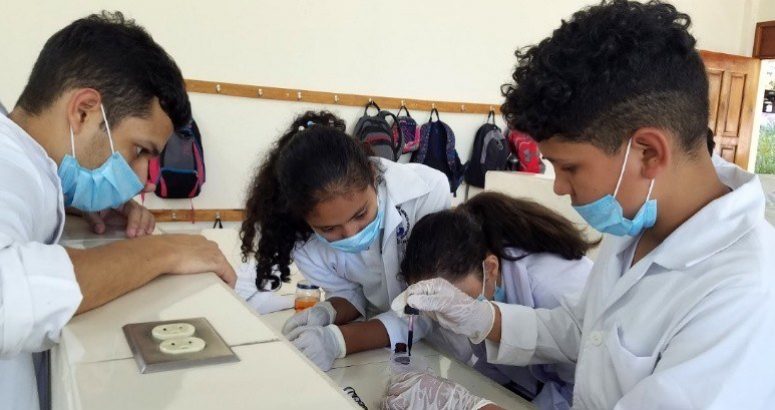 By Jeffry Laguna (NCAM Science Teacher)
Time in a laboratory is a very important experience in the assimilation of theoretical concepts in the field of Chemistry. For that reason, at NCA Matagalpa we instituted a lab week in which students put in practice the knowledge they had gained in the classroom in the mixing of certain elements to observe the result and build on their conceptual knowledge base.
The students in 8th grade earned the honor of being the first to make use of the newly acquired lab materials, and in doing so also tutored their third grade counterparts. This first use of the lab, was a total success! Students said the experience was everything they hoped it would be and left them with the desire to grow in their knowledge of Science. We intend to use this positive first experience, to enrich the science curriculum and inspire students to grow in their knowledge and interest in the applied sciences.
Published on December 12, 2018. Written by Jeffry Laguna. Photos by Jeffry Laguna.